6 tags
5 tags
5 tags
3 tags
2 tags
4 tags
6 tags
3 tags
5 tags
7 tags
6 tags
7 tags
5 tags
Florence's Nightingale: Transition from Student... →
adenosinetriesphosphate: I remember very clearly sitting on the patio of our school's cafe sometime early in Fall of 2011. A graduate nurse from our previous cohort was sitting some tables away with a friend of hers. She was a new grad, and had recently been hired in Telemetry at a local hospital, and was sharing her… I'll need this perspective in just a few months… To all...
4 tags
6 tags
3 tags
4 tags
3 tags
2 tags
3 tags
loveeeesucks asked: Hey! My name is Beatrice and I'm also aspiring to be an advanced nurse practitioner. If you don't mind me asking, what are you specializing in?
3 tags
About NURSES: Somebody asked: "You're a nurse?!?...
dorasnursing: AMEN
2 tags
3 tags
2013 Job Forecast for Nurses →
5 tags
2 tags
OCPD plus NPD: Aneurysms →
cladelainedisorder: An aneurysm is a bulge or "ballooning" in the wall of an artery. Arteries are blood vessels that carry oxygen-rich blood from the heart to other parts of the body. If an aneurysm grows large, it can burst and cause dangerous bleeding or even death. Most aneurysms occur in the aorta, the main…
7 tags
5 tags
"I love writing PICO/PICOT questions…" ~ Said no one ever…...."
2 tags
3 tags
And so it Begins,YEAR 2: I'm a SENIOR!
Heeeey Folks! It's been awhile! I spent my summer, wait for it…RELAXING! This will probably be the last summer of my life (until retirement) that I do ab.so.lute.ly nothing. I came to terms with no nursing internship or tech gig over break — it is what it is. Anywho, I've entered my second and LAST year of my undergraduate nursing school career. UNBELIEVABLE. Just a year...
3 tags
2 tags
1 tag
3 tags
2 tags
2 tags
2 tags
2 tags
3 tags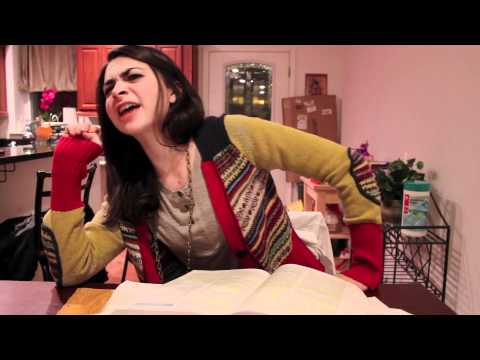 2 tags
My Birthday!
Today, I turned 27 years old! Relevance to nursing, you ask? This time next year, I'll only have one more semester of nursing school! #winning! HAPPY BIRTHDAY to me! Muah! T.
2 tags
Verdicts in!
Grades are posted, and in my first semester of nursing school I ended with 3 A's and a B! God has truly blessed me! So very grateful for a 3.6 GPA and the ability to move on to semester #2! Leh go! T. P.S. Getting a B in a 7-credit course clearly heavily affects a GPA — geesh! (But I'll take it :))